You're my past and future, I'd travel through time for you! My time travel inspired card features stamps from Visible Image and Kraftin' Kimmie Stamps with Distress ink and embossing resist.
Putting It Together
The first time I saw this stamp set, I thought of one of my favourite shows about a time traveller.
I stamped the spiralling clock with gold on watercolour cardstock.
I then squished some Distress ink on to a piece of plastic packaging: Salty Ocean, Picked Raspbery, Mermaid Lagoon, and Wilted Violet. I like using multiples when doing a splat technique but try to keep to ones that mingle well.
I misted, sprayed, and dribbled on the ink with a Distress Sprayer. The wet levels on various places were a bit random.
I flipped the inked plastic and patted it on various places around the clock until I felt there was enough colour transferred.
I liked the way this was looking.
I misted and dripped a bit more water and let the ink do magic.
Some of the colours ran together a bit more, blending, and water spots splatted, too.
I added a sentiment with black ink, trimmed the corners with a punch, and added it to a black card base.
For the inside, I stamped another sentiment on a white panel and added a gold embossed pocket watch. When using a black card base, I like to have a white or light coloured panel inside.
Supplies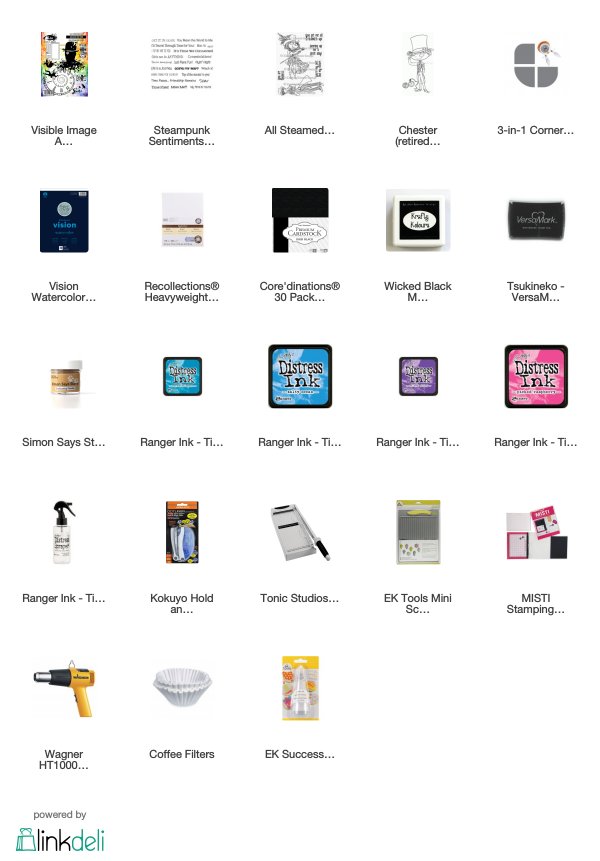 Challenges