Celebrating the fan who is celebrating his favourite team, my card features an image from Bloobel (sadly the shop is now closed) coloured from Prima watercolour pencils.
This week I am the guest designer for
Outlawz Challenges: Sunday Songs and Rhymes
. The theme for this week is The Boys Of Fall.
When I feel that chill, smell that fresh cut grass
I'm back in my helmet, cleats, and shoulder pads
Standing in the huddle, listening to the call
Fans going crazy for the boys of fall
Putting It Together
Looking through my stash of stamps for something relating to Autumn sports, I scrolled to the Football Crazy and Ding! this was it. I was happy to find such a joyful image with someone who's in a wheelchair. He's such a jubilant fan.


I used Prima Marketing watercolour pencils by Julie Nutting. I now have two sets of the line, but neither has a blue *laugh* There are a wide variety of colours in the full line, that I will continue to pick up 12 at a time.
I used a stitched postage die to trim the panel with a bit of character.
I trimmed two matting panels from Core'dinations paper. I sanded the edges with a nail buffer from the dollar store to soften them with a slight distressing.

I adhered everything to a kraft card base and added glittery enamel dots for a bit of sparkle as well as a stamped sentiment, "Score!"
Inside, I stamped a sentiment from Your Next Stamp and added strips of scrap from the papers I used on the front.
Supplies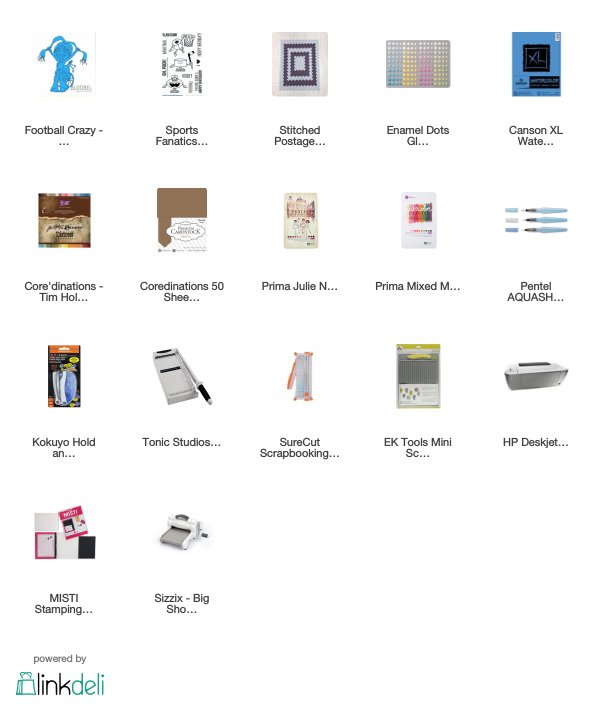 Challenges