A lovely box in Autumn colours fashioned from a Spellbinders die with Prima Marketing patterned paper and flower.
Putting It Together
I love my Big Shot Plus. I'm always looking for dies (on sale) that are the bigger format requiring it's larger die cutting area. The die I used for this project is an 8 1/2" x 11" steel rule die. This made for an easy quick project.
The patterned paper I wanted to use isn't heavy enough to stand up to being boxed so I applied glue to the whole sheet and adhered it to a 65lb white sheet. I did the same for a sheet of rusty red.
I ran both through with the die to create the pieces for two boxes. I used a framelet circle die to cut additional rounds to put inside the lid and box floor to cover the triangles. To assemble the box, I simply glued the flap of the side to the inside of the loop and used small clamps from the dollar store to hold the sides of the lid and box together as they dried. Then fold down the triangle flaps to the inside and adhere them to the underside of the box top and bottom. The lid is slightly larger than the bottom so it fits snuggly.
I actually made both boxes but will use the other one at a later date. I added glitter ribbon and a flower to the lid of the patterned box. To add a handle, I used a jewellery punch to make small holes in the sides, threaded cotton baker's twine through, and knotted the twine on the inside. A flower for the top and I was done.
Supplies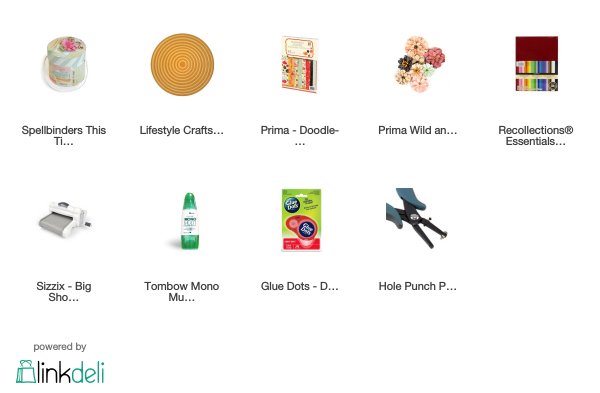 Challenges