For the Krafty Kimmie Krafty Retreat last weekend we were asked to make our own badges. I made mine from a long retired stamp and a bit of ribbon.
#kraftyretreat2018
Putting It Together
The first weekend in November, I was pleased to be an attendee at the first Kraftin' Kimmie Krafty Retreat. I had a fantastic time and met lots of wonderful fellow krafters.
A couple of days before the event, I coloured the long retired Kraftin' Kimmie image while at lunch at my day job. I used Prima Marketing watercolour pencils, Nuvo Glitter Marker, and Nuvo Aqua Shimmer.
When I arrived at the hotel on Thursday night, I created the badge. I fussy cut the image, cut a couple tags and added them to a ribbon with a pin back.
I used one tag for my design stamp and the other for my given name. I'm fine with people calling me Kate or Rijacki (pronounced ruh-jack-ee).
Supplies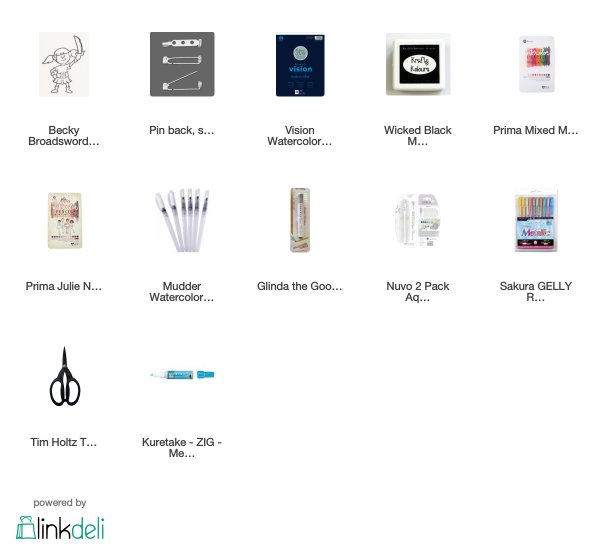 Challenges