Sympathy cards are some of the hardest cards to make, not because of their complexity, but the emotion behind them. The card I made for today features two Kraftin' Kimmie stamp sets, Krafty Kolors ink, and Prismacolor pencils on Bristol.
Putting It Together
When I started my day on Monday, I wasn't thinking about making a sympathy card, but during the day I found out one of my co-worker's lost a close family member.
To stamp the flowers close together with a little overlap, I used a mask made from a Post-It note.
I used Kraft Kolor Wicked Black for the stamping.
I used Prismacolor pencils to colour the flowers. I always keep track of the colours I use.
When stamping on a panel where I have done colouring, especially with an opaque rubber, I use a plastic packaging to help the placement. This also protects against stray ink on the stamp which would spoil the piece while placing the stamp.
With an opaque rubber stamp, stamping on the plastic first ensures placement. Then simply remove the plastic, re-ink, and stamp.
For a bit of detail on the panel, I used an embossed frame.
The embossed frame comes from a set I recently bought at a garage sale sponsored by a local scrapbooking store. I haven't a clue who made it or if it's still available anywhere. It's a really lovely nested set and I would love to get others similar some time.
I added a thin matting using paper from Micheals. The sentiment is from a long retired set.
Inside I stamped another sentiment and one of the flowers for a simple detail.
Supplies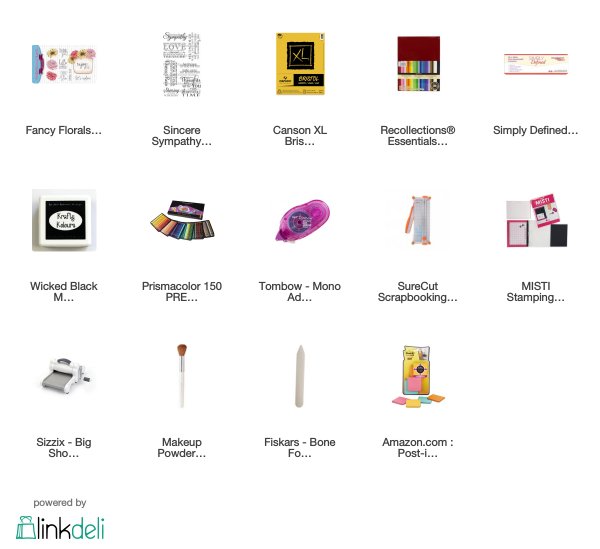 Challenges