Weee!! It's a party! Bring on the cake! My card features long retired stamps from Kraftin' Kimmie stamps coloured with Distress marker, die cuts from My Favorite Things and Queen & Company, and fun paper from DCWV.
Putting It Together
Kraftin' Kimmie has a Facebook daily colouring challenge. I've been using the opportunity to mostly colour up images I haven't used before.
I got this long retired stamp at a recent garage sale sponsored by a local scrapbook store. I stamped it with Marvelous Mocha on heavy watercolour cardstock.
I used Distress markers and a waterbrush to colour it up.
On another day (while I was ill), I coloured up another stamp by the same artist. I've had this one in my stash a while and have actually used it before. I used most of the same colours as I did for the first stamp so I could use it as an "after" image. Because I wanted to use the image inside, I stamped on a lightweight student-grade watercolour paper.
Side by side of the two images with my Distress marker list shows a bit of difference in how the papers absorb colour.
I used a retired Queen & Company die to cut a balloony frame for the mice with cake.
I used the MFT balloon die to frame the Cake Overload. I used Distress ink with a blending tool to add a bit of colour to the edges.
I cut more balloons from scrap paper and stamped on white scrap bristol before assembling my card.
Inside, I added the Cake Overload and cheeky sentiment.
Supplies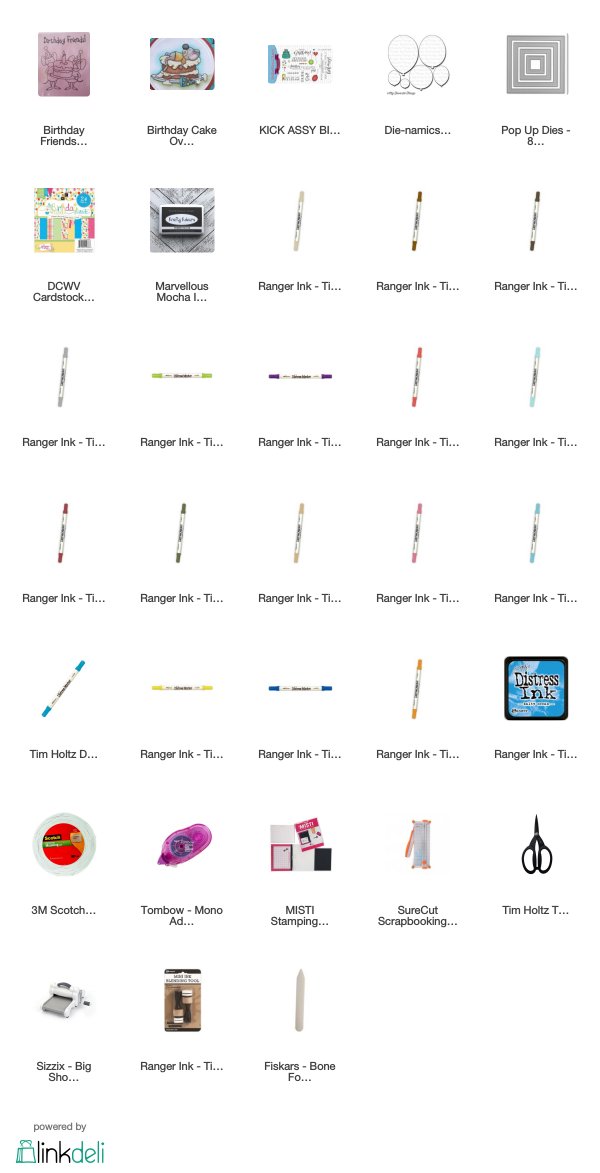 Challenges