It's July and we're in the middle of a heat wave. I can't help but think of the lovely cool weather of December. My melting snowman is from Unity Stamp Co. I coloured it with Zig Clean Color real brush markers.
Putting It Together
I finally decided to pick up a pack of Zigs. I have been coveting them for a while, but finally decided to bite the bullet and impulsively buy them when I was at Country Lane, one of my local scrapbooking stores, on the weekend.
I created an A2 (4 1/4" x 5 1/2") card base from 140lb watercolour paper, stamped it with black Archival ink, and then used a waterbrush with the Zigs. I barely had to touch the Zig to the paper to get an intense amount of colour. It moves beautifully on the watercolour paper with a waterbrush.
When the gal at Country Lane said they had the "blender" in stock as well. I was admittedly a bit baffled because, umm.. they're a water medium and should blend with water as in with a water brush. I'm still baffled by the blender. I didn't get one but I see some of the packs come with one. I'm not sure what would be in it. Though it might be what some use to make Bristol behave a little like watercolour paper with the Zigs since I see too many people saying Bristol is the paper to use with them. Umm.. I still haven't figured that one out either. It might be that I am coming from a completely different perspective and was into water mediums long long long before I started playing with stamping even if I had given it up for several years between.
Inside, I added red to the bottom for a little visual detail and added a second sentiment.
Supplies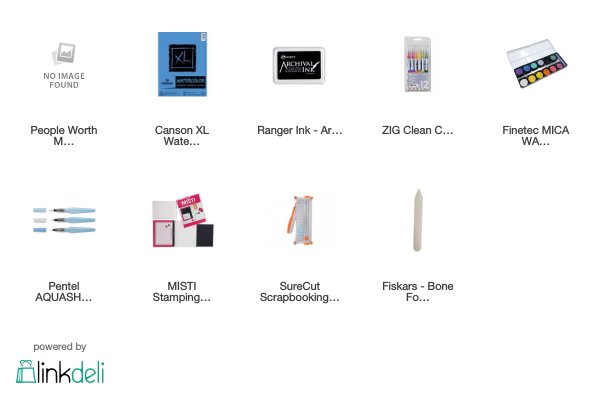 Challenges