How about a nice cup of tea, or a nice shaker with a tea-riffic message? My card features a stamp, die, and shaker combo from Jillibean Soup accented with dies from Elizabeth Craft Designs and Hero Arts along with Prima Marketing paper.
Putting It Together
This is actually my second version of this card. The first one, made the night before, is almost the same but with a couple details that were bugging me. So, I did a remake.
My original idea in a dry layout with the die from the Jillibean set, steam from the Elizabeth Craft Designs set, and a sentiment from the Jillibean set.
This paper with roses absolutely says tea to me. I die cut the elements and dry fit them together adding a die from a Hero Arts set instead of the stamp sentiment.
To get the cup in the right place, I first put the 'background' in place with removable adhesive. Then I simply placed the rose teacup into the void. In my first version of the card, I used the drop out from the background in the teacup which did make for a seamless background under the shaker but lost the teacup definition a bit. Having a different paper there helps that a lot.
With my teacup background on the card base, I added the shaker bits: crystal iridescent sequins and delicate pink seed beads.
I do find it harder to add a lot of shaker bits when I am doing the pile up for a shaker dome rather than putting them into a well that I cover. Thinking about it later, I could have not die cut the teacup but instead used a small panel to attach to the shaker dome and then place that closed shaker on the card base.
I then carefully lined up the shaker box over the teacup background and trapped the shaker bits. I then put the background paper over the card, covering up the edges of the shaker box.
For the steam and sentiment, I used Zig glue pen. When it's dry, you can't see it under the vellum, but because it's a liquid glue, if you get too much on the vellum, it will wrinkle it.
I put the steam curl and sentiment in place and done.
Inside, I fussy cut some roses from the same paper I used for the teacup, added them to a light pink dotty panel, and stamped a sentiment from the Jillibean set.
Supplies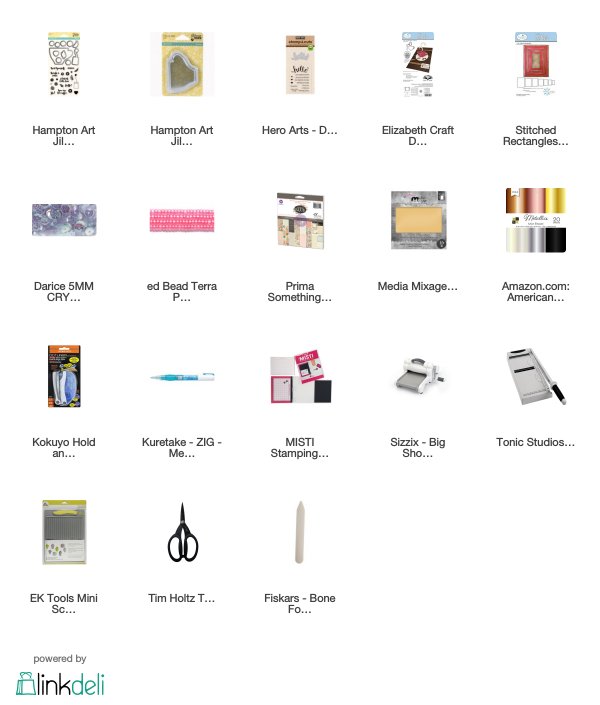 Challenges