Up in the mornin' and out to school
The teacher is teachin' the Golden Rule
American history and practical math
You studyin' hard and hopin' to pass
My school themed card features tools from a Dreamweaver stencil embossed and Distress inked on Graphic 45 paper. Sentiments from Unity Stamp Co and a flower accent from Prima complete it.
While we try to teach our children all about life. Our children teach us what life is all about.
Putting It Together
A challenge I saw yesterday put me in the mind for using a stencil. However, that challenge was for a CAS card, so not applicable to this project. *laugh* Still, I like using my stencils and have amassed a bit of a collection of both metal and plastic ones.
Since I wanted to make a school-related card, I chose to use the Dreamweaver stencil featuring various art and writing tools. I recently got the Graphic 45 pad at a garage sale sponsored by a local scrapbooking store and thought it would be perfect. I did a dry layout of the stencil on a sheet of the paper with the intent of using a transparent paste. But... the paste was not going to dry fast enough for my card making time.
Instead, I used the Big Shot and embossed a panel of the patterned paper just a nudge smaller than the stencil. This gave me a very nice raised image but difficult to see.
I fit the stencil back in place on the embossing (ooo it doesn't move at all! better than repositionable adhesive) and used a blender tool with Distress ink Tea Dye. The ink is a light colour similar to the patterned paper and transparent. I also added a little Vintage Photo to the edges of each tool and a little of both to the edges of the panel.
The Distress ink really brings out the embossed stencilling with a great tone-on-tone look with none of the school day details of the patterned paper obscured. I like how some of the elements in the patterned paper almost look as if they're part of the tools until you give them a second look.
I stamped a sentiment on a strip of vellum and cute a blackboard themed background from the same pad and dry fit them all together.
I added everything to a black card base with the vellum wrapped around the tool panel which is raised with foam mounting tape. I added a single flower in the same colour palette to finish the card.
Inside, on a light coloured panel from the same school-themed pad, I stamped a sentiment and the fun solar system 'project'. I always add a light coloured panel in the inside of a black or dark coloured card base to make it easier to add a personal sentiment. Usually, I leave a lot of blank space, but the pattern is light enough and the stamping is in brown with a lot of open elements so it can be written over without looking "odd" or obscuring.
Supplies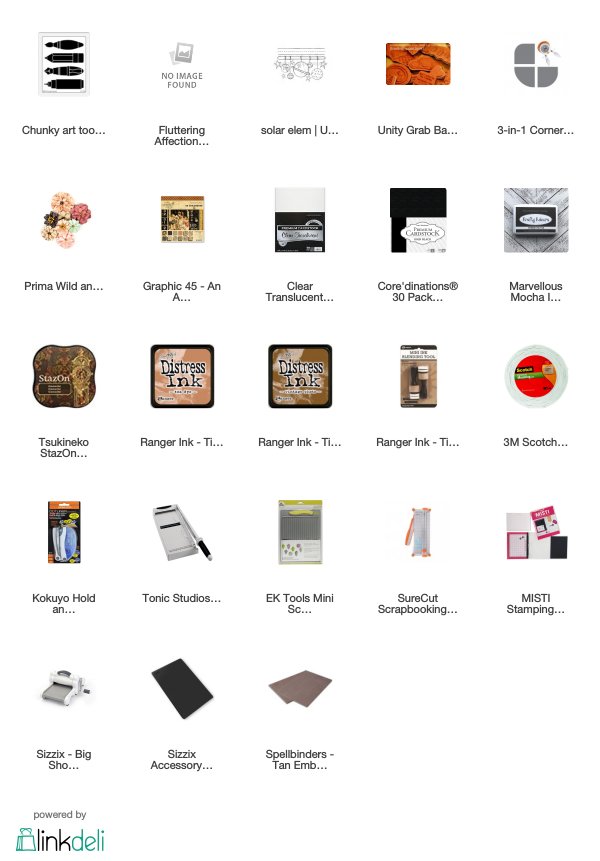 Challenges