Woof! *mumble mumble* Woof! (Make no bones about it, you're awesome!)
This fun doggy card features a long retired Kraftin' Kimmie Stamp set coloured with Prismacolor pencils.
Putting It Together
This long retired stamps was one of the stamps in the very first "grab bag" I bought from Kraftin' Kimmie Stamps. Such a cute canine on a caper.
I was intending to use watercolour but couldn't find my scrap bag and didn't want to use a full sheet. I did, however, find a scrap of Mi-Tientes on my desk so figured the stamp was asking to be coloured with pencil. I stamped the image with light brown to do a "no lines" technique.
I used various Prismacolor pencils to colour the image. I always keep track of what I use on a scrap of paper not just for blogging but so I can reference it later.
I used a stencil and blending brush with Distress ink (Salty Ocean) to add clouds and sky to the background. Quick upward flicks with the blender, starting on the stencil gives a soft fluffy look.
I looked in my stash of dies and found a perfectly sized stitched oval. One problem with using scrap to colour, I don't always have as much space for any die to fit.
After trimming with the die, I thought the grass looked a bit.. missing.
Quick long flicks with the green colours I used before filled in the rest of the grass.
In my stash, I have paper from Micheals with paw prints. I thought this would be a perfect background.
I used foam mounting tape on the back of the oval, small sections around the outside and strips for the centre to give a little dimension to the card.
I used a corner punch to round two corners before adhering the background and oval to a black card base.
Inside, I die cut a stitched rectangle from white soft finish cardstock (love the slightly pebbly texture of this cardstock) and stamped it with one of the sentiments from the stamp set. I added a strip of scrap from the paw print paper, rounding the corners with the punch.
When using a black or dark coloured card base, I like to add a white or light coloured panel to make it easy to add a personal hand-written sentiment.
Supplies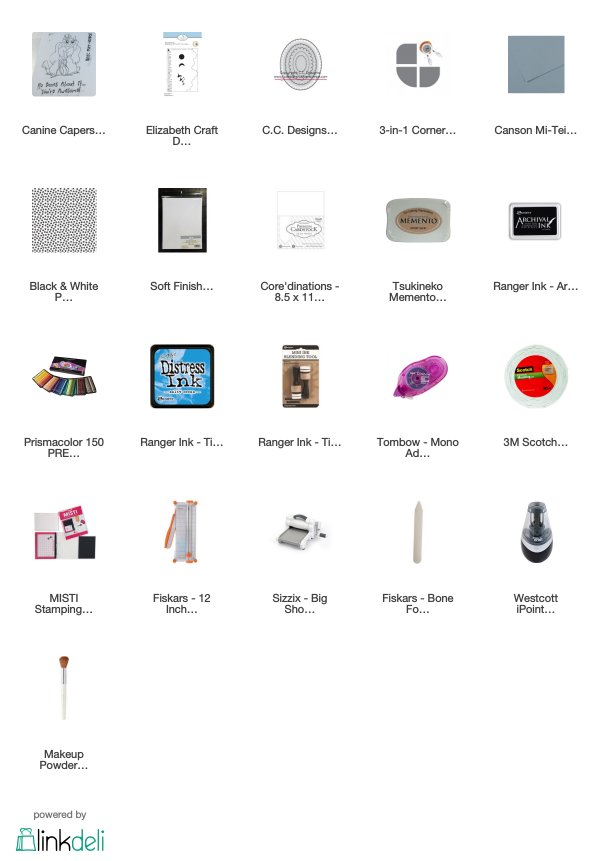 Challenges
Kraftin' Kimmie Stamps:
Grass
Crafty Hazelnut's Patterned Paper:
Anything Goes
Addicted to Stamps and More:
Anything Goes
Love to Scrap:
Anything Goes
Crafting From the Heart:
Anything Goes
Simon Says Stamp Wednesday:
Anything Goes
Penny's Paper-crafty:
Anything Goes
Crafty Gals Corner:
Anything Goes