Spring with its glorious colours is coming. Easter with its fun eggs is soon to be upon us, too. I created a stencilled single layer card with Nuvo embellishment mousse on black cardstock to heighten the vibrancy of the colours. Hello Spring!
Putting It Together
This is the card that almost wasn't. Stencilling was not being my friend last night. My first attempts (not shown) with a brass stencil and Nuvo embellishment mousse were a disaster. I was getting the dimension I wanted but I was also getting seepage under the stencil. And then, when I was washing the brass stencil, I sliced a bit of my finger on the sharp edge! It was just a nick, but it bled something fierce for a while. I gave up on getting that brass stencil to behave and switched to a much more finger-friendly plastic stencil.
To make sure it didn't move while I applied the mousse, I used washi tape. Before putting the tape down, I put it on my clothing a few times to take away some of the sticky.
But... a combination of the paper and the tape, when I took up the stencil, the paper tore. GAH!! But, my experiment with the Nuvo embellishment mousse on black was a success. I loved the vibrance of the colours.
Determined not to lose that gorgeous oval, I die cut it (and will use it on a future project).
This gave me the perfect window mask for the oval and a new trial. This was my last attempt for the night since it was already past the time I should have gone to bed. I washi taped the stencil to the back of the mask frame so it would sit flush on the paper.
As before (but not shown), I used the blender tool to apply the mousse in a combination of pounce and careful swirl.
I was almost afraid to lift the stencil this time.
I took off the stencil and mask and it was lovely, wonderfully lovely.
I added a sentiment in white to finish the single layer.
Inside, I did add a white panel but only because it's so hard to write on black and I do want the card to be usable. I die cut the panel and added an inside sentiment. I used the mod square because of the mod look of the flowers in the oval. I thought it a good tie-in.
Supplies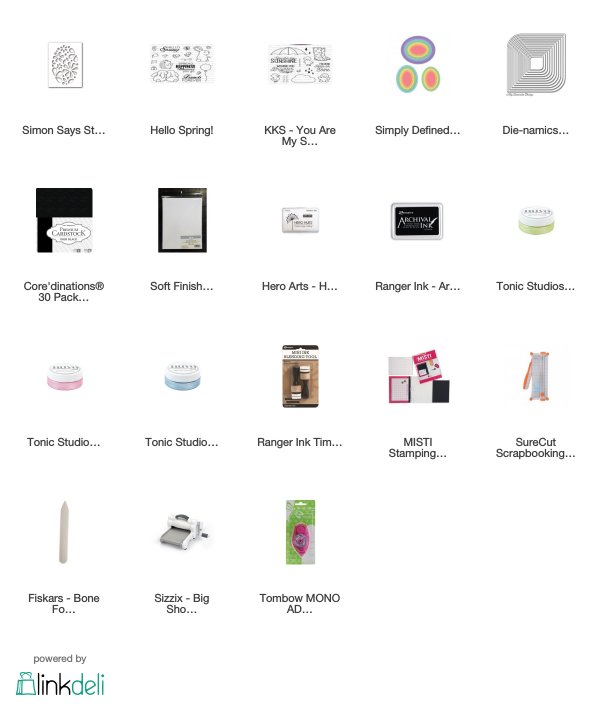 Challenges
Addicted to Stamps and More:
Clean and Simple
Less Is More:
Single Layer Card with a Stencil and CAS
AAA Cards:
Use Only One Third
Simon Says Stamp Wednesday:
Floral Frenzy
Pearly Sparkles:
Flowers