The best part of Easter is the chocolate eggs and the Whoppers eggs. I want to steal them all away. Muhahahaha. This sneakily fun Easter card features a Bloobel digital stamp watercoloured with Daniel Smith watercolours.
Putting It Together
I've been picking up Daniel Smith palette cards to get a feel for their watercolour paint. The palette cards are also handy to take on the go, too. I stamp or print images on watercolour paper and tuck it in my purse along with the watercolours and waterbrushes.


I did the watercolouring while I was at work: Naples Yellow (skin), Iridescent Gold, Amethyst Genuine, Permanent Alizarin Crimson. Cerulean Blue, Cadmium Red Scarlet Hue, Green Gold, Phthalo Yellow-green, Cadmium Yellow Deep Hue. Kingman Green Turquoise Genuine,
Sleeping Beauty Turquoise Genuine, Indian Yellow, Quinacridone Burnt Scarlet, Burgandy Yellow Ochre, Black Tourmaline Genuine, Quinacridone Rose, Burnt Sienna, and Lunar Black
At home, I added white gel pen to the eyes and fussy cut the image. I decided to pair him with diamond patterned paper matted with a sunshine yellow on a kraft card base. I adhered them all with tape runner for a flatter, easy to mail, card.
Inside, I added a strip of diamonds from scrap but otherwise left the card blank. I couldn't find any sentiments in my stash that I wanted for this card. Sometimes, though, it's nice to leave it for a completely personal message. I like adding an accent inside even if I don't add a sentiment.
Supplies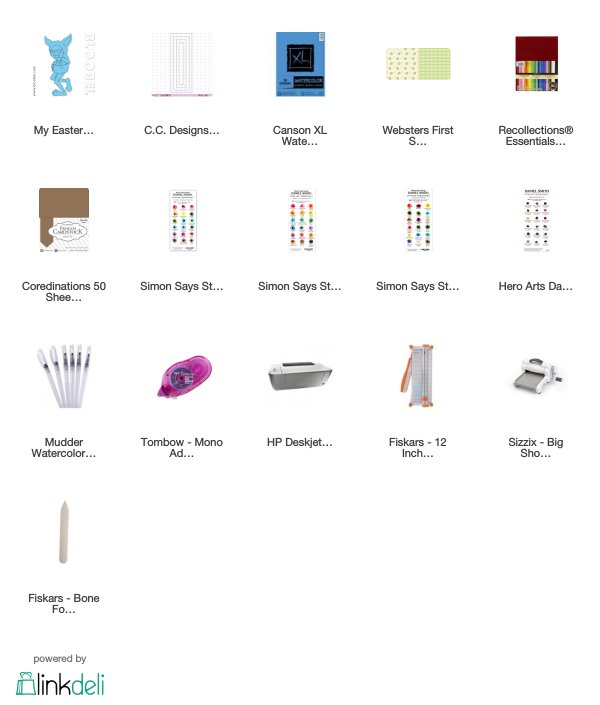 Challenges