"Hee-hee-hee, Wipe Out!" cue epic drum solo. Newton is enjoying his summer and life one wave at a time. My surf-tastic birthday card features Newton's Nook stamps and stencil with Distress marker and Cosmic Shimmer colouring, Distress Oxides stencilling, and Tombow pencil colouring inside.
Putting It Together
The Surfaris epic song quoted above (and linked at the bottom) is actually a few years older than I am but is still great even today. Is it surfing without that epic drum solo? I couldn't resist Newton's Perfect Wave when I saw it.
I stamped the image with black and used Distress markers to colour the tuxedo kitty with his fabulous swim shorts. For the board, I used iridescent paints from Cosmic Shimmer.
I used the Waves and Splashes stencil with Distress Oxides to create the ocean. I fussy cut the surfer and dry fit him on the waves.
I decided to cut the waves in an oval using a Spellbinder die and added a golden yellow oval mat for a touch of sun. I dry fit the layout with the ovals, kitty, and sentiment.
I stamped the sentiment with the same black ink, popped-the kitty up with foam mounting tape, and added three enamel dots with a bubbly look.
Inside, I stamped with black, adding the "happy birthday" from another set, and decided to give the inside surfer some colour, too, with Tombow pencils. I carried the light blue and purple inside to link to the front along with the tuxedo kitty.
Supplies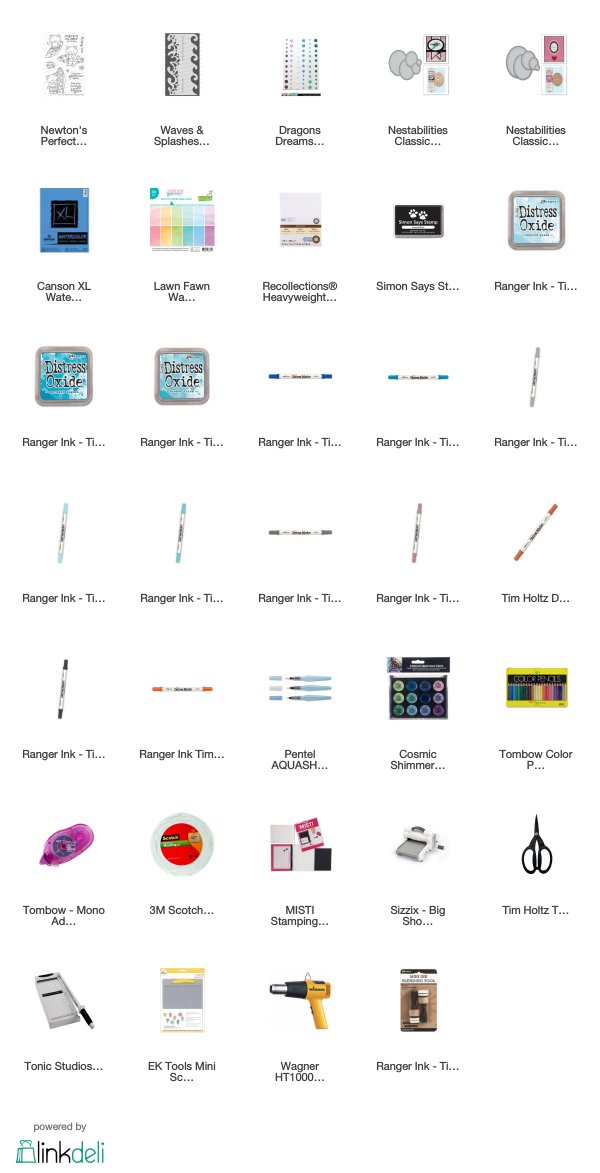 Challenges