Portrait of a cave girl in animal print, a Kraftin Kimmie stamp coloured with Prima Colour a la Creme and paired with Stampin' Up patterned paper.
Putting It Together
I'm running out of images I've coloured but haven't put into projects!
Last December, as part of a colouring challenge, I coloured up this little cave girl using the Colour a la Creme water soluble oil pastels. I try not to think too hard about oil being water soluble and just admire the creaminess and lovely colours.
I decided to use the girl for this project paired with animal print paper from Stampin' Up. I dry fit an oval die and a sentiment from another Kraftin' Kimmie set with a panel of the spotty paper.
After die cutting the oval, I used a distress tool to rough up all the edges. I also roughed up the edges of the sentiment strip.
I dry fit everything together on a kraft card base to see if it would work. To get the semi-faded two-tone effect for the sentiment, I first stamped with Terrific Taupe and then tapped the sentiment stamp lightly and unevenly with Marvelous Mocha. I think it turned out fabulous.
I adhered everything with tape runner and added a couple dots of Liquid Pearls to the sentiment strip.
Inside, I stamped another sentiment with Wicked Black and added a baby dinosaur with Marvelous Mocha.
Supplies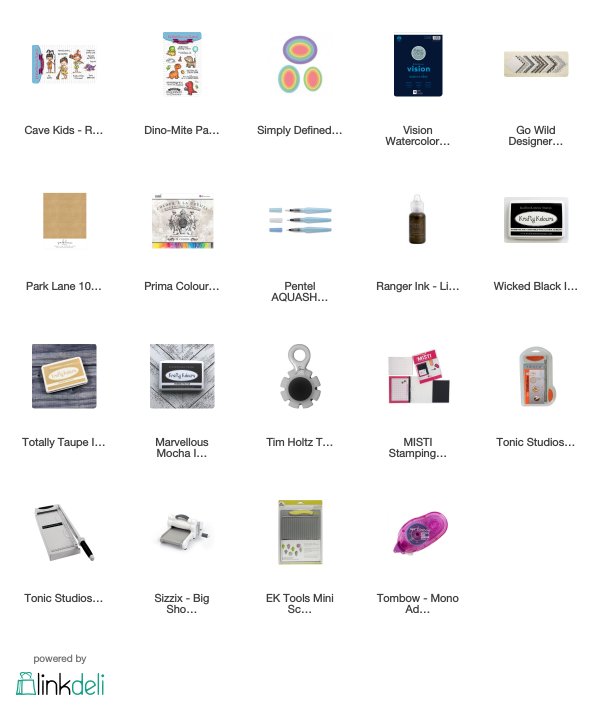 Challenges