Spring has sprung and with it comes the rains (well, where I live rain is nearly a year 'round occurrence, but in general, for other places, it's a Spring thing). When it rains, look for Rainbows! My card features a Kraftin' Kimmie stamp set with a Queen & Company shaker set along with Prismacolor colouring, multicolour glittery washi tape, and sequins!
Putting It Together
I've been wanting to make another shaker for a while. While I was at work, I pondered a shaker kit I bought last year (on a clearance sale) and one of my Kraftin' Kimmie sets. Look for Rainbows was one of the first Kraftin' Kimmie sets I bought several years ago.
First thing I did was to see if the die for the shaker would fit with the stamp. The parasol part of the umbrella fit perfectly but not the handle. Easy, peasy, I could just snip that off. I die cut the umbrella from silver glitzy cardstock.
I used Kraftin' Kimmie ink, Totally Taupe, to stamp the image on colour pencil paper. I've used this paper once before and liked how it performed so decided to use it this time, too.
I like my skin colouring after I get the hair done and re-touch it as I am finishing the rest. I always feel like I get the high light area not quite right, but it comes together by the end. However, I love doing hair. I probably use more pencils than most, but hair really is multi-coloured. I tend to like a touch of red or auburn in my hair colouring. I tried dying my own hair auburn at one time, but it's hard finding the right shade of red for my skin *sigh*
I coloured all but the umbrella's parasol since I would be replacing it. I keep track of the colours I use so I can refer to them later and for my finished colouring picture. I am so glad I got the full set of Prismacolour pencils a bit over a year ago when it was on a Black Friday sale. I am definitely an "every colour in the box" kind of colourer. I've used lessons from
Kit and Clowder
and colouring tips from Jammie Clark (
Sweet Sentiment
) to build my skills.
I fussy cut the image, cutting off the uncoloured parasol, and dry fit her on a card base with the die cut parasol, handle snipped off, to get a feel for a layout. I had this 'side fold' base handy but quickly realised it would not be the right orientation for the shaker. I had added the pre-cut acetate to the underside of the silvery die cutting so I could handle it as a single piece and the glue adhering it would have ample time to dry.
On a whim, I thought it might look cool to have a rainbow stripe. I lined up the glitzy washi on a scrap piece of paper. Having the washi rainbow movable, I discovered it looked cool as a 'ground' for the image. I added a sentiment stamp to the dry layout. It was just after 11pm at this point and I try to aim for 11 as bedtime on nights before work, but it was too close to done to set aside!
I added glue to the back of each of the washi strips to make sure it stays put and trimmed the sides. Then I stamped the sentiment using the loose image and die cut parasol to fit it in place. I used more liquid glue on the image and adhered it flat to the card base. The elevation of just the coloured pencil paper is a tiny bit of dimension. I then placed the pre-cut foam in place to make a well. The pre-cut foam has adhesive on both sides for absolutely wonderful simplicity.
Once I had the foam parasol in place, I added a bit of extra shading with dark brown along the edge of the foam on her hair. If I were to remake this card, I might add colour to the inside of the foam for a background colour to the shaker. I didn't think of that until I had it all closed up and saw how the sequins looked in the window.
I added sequins to the well. I could have added more, but I think this amount gives a lot of movement.
I added the acetate and silver parasol die cut over the foam to finish off the front. The ease of using the shaker kit from Queen & Company makes me want more. I am so glad I bought extras of the foam and acetate shapes. Now I just need to use them more :)
I added a strip of washi to the inside (also with added glue) and a sentiment.
Supplies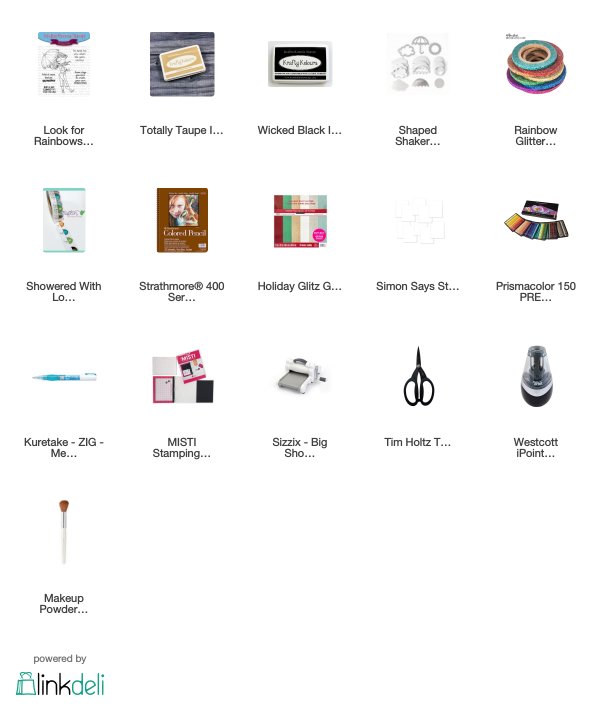 Challenges