I love the vibrancy of stained glass. My card features a stamp from Impression Obsession and watercolour on a Stampin' Up embossed background.
Putting It Together
This lovely stamp was a gift from a friend.
I stamped the image on watercolour paper and embossed it with a black with a little sparkle. The embossing acts as a resist, like little damns of contained spaces. This allows me to do a very wet watercolour with the colours staying in their individual spaces just like the glass pieces divided by lead cane in stained glass.
I used the fan pan palette and a waterbrush to colour the image. Since I was aiming for a stained glass look, I kept the colours vibrant and mostly flat without shading. I left the swan itself unpainted. I used Strathmore Vision as the paper because it's the whitest of the decent inexpensive watercolour papers in my stash.
I used scissors to fussy cut the image close to the outside line.
I used a black Memento marker to blacken the cut edge.
I embossed a silver metallic panel with a brick embossing folder to act as the wall for the stained glass. I added all to a black card base. I didn't pop up the image because I wanted it too look like it was set in the wall.
Inside, I embellished a white panel with Celtic border and corner rounder punches and stamped a sentiment. "Just be yourself" is meant to allude to the tale of the Ugly Duckling where, by being himself, the ostracised duckling grew up to be a gorgeous swan.
Supplies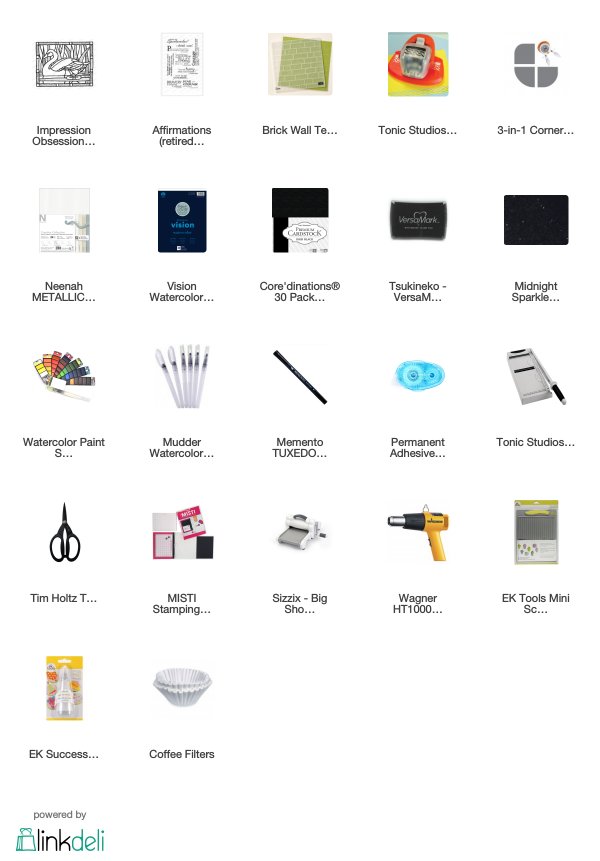 Challenges