Autumn is a time of wonderful colours. Some of my favourites are from the maples along with the whirly seeds. Even as an adult, when I see those seeds on the ground and after quickly looking around to see no one is watching, I pick them up and toss them into the air to see them whirl around as they fall.
Putting It Together
I am not the best at stamp layering, so I was concentrating more on getting the stamps positioned than taking pictures. The stamp set has 4 stamps to build up the leaf and 5 for the whirly seeds.
I used 8 inks, two sets of Dew Drops, in various combinations to give the leaves and whirly seads more variety in their colouring. I then stamped the sentiment with Versamark and brushed Perfect Pearls on the sticky ink. The Perfect Pearls also clung to the not fully dried leaves and seeds to give them a subtle shine, too.
I left the inside blank.
Supplies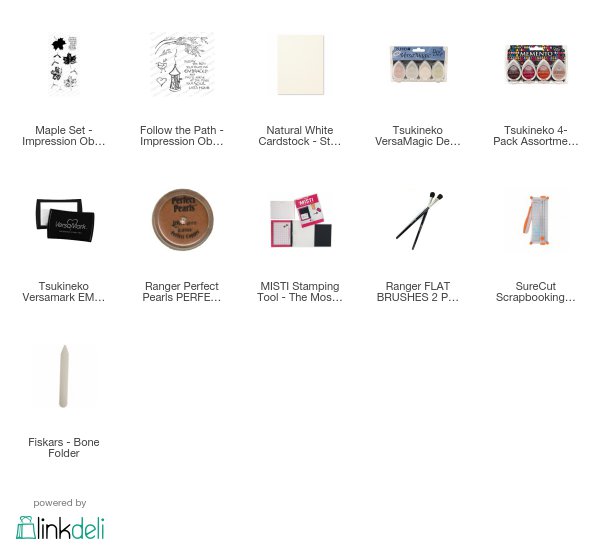 Challenges