Birthday cards, in French, using the same die cut but one feminine and the other masculine.
These card use a die cut from Memory box, glittered cardstock, and foiled paper.
Putting It Together
I've been fighting a bit of a cold, so I was too focused on what I was doing and forgot to take pictures.
I die cut the blue glittered card stock with the intent of pairing it with a balloon patterned paper, but it didn't look good with that, so... I decided on the white and silver damask. That gave me the idea to do the reverse with a very plain simple foiled cardstock for him and her cards.
I used the Xyron to add adhesive to the letters and bits that were cut out on the die, the negative. I used the positive cut, with a little removable adhesive, to place the letters and bits on the foiled cardstock.
I left the inside on both blank because I haven't many French sentiments and none that are birthday related. I have a few on my wishlist.
Supplies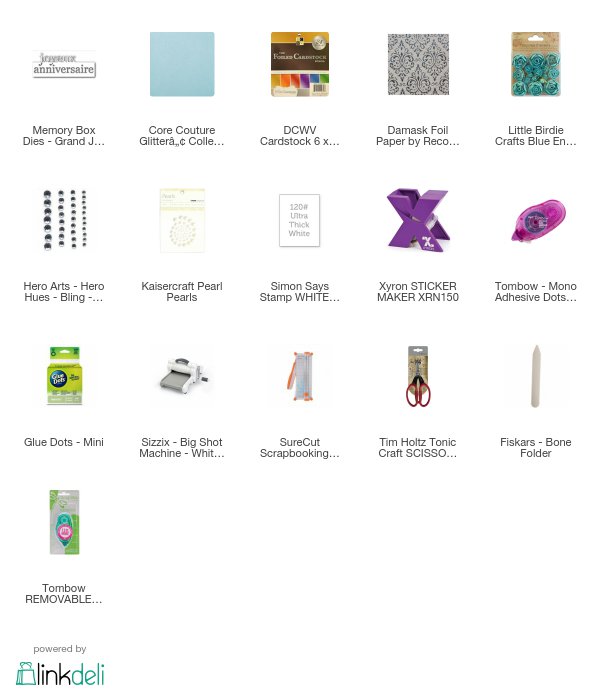 Challenges