Do witches have to worry about Bird strike?
This card features a Kraftin' Kimmie Stamps image, watercolour pencil coloring while in transit on an airplane, and Distress Crayon ink blending.
Putting It Together
Yesterday we were on out way to spend the weekend with my brother and his family. Our first flight heading to Texas was delayed by a mechanical issue and then, as we were taking off, we were hit by bird strike. We had to land to get checked out, but Vancouver airport was experiencing technical difficulties. They diverted us to Seattle where we stayed on ground for another hour plus. We ended up missing our connection and, after 2 hours of "sleep" (hotel covered by the airline), we continued on this morning to our destination. The flight this morning was delayed about 30 mins but no other mishap. We got to the hotel we were supposed to check into last night and truly slept. Now the weekend begins.
While waiting for maintenance to clear us on the ground in Seattle, I started colouring with my watercolour pencils and waterbrush that I had stashed in my purse. I used an image I had stamped at home on a small panel before we left.
I finished colouring as we started flying again.

After we finally got to our destination, and after actual sleep for a few hours, I decided to finish the card. I fussy cut the image and didn't get a picture after I trimmed it *laugh*


I scribbled Distress Crayon on a small plastic sheet.


I picked up the ink on the blender tool,...


and used it to add the colour to the card base.


I used Mustard Seed, Fosillized Amber, Spiced Marmalade, and Carved Pumpkin for a soft blended background.


I used foam mounting tape on the witch to give her dimension and added a CC Designs sentiment from Funny Christmas.


Inside I added the last of the colour on the blender and a sentiment from a Kraft'in Kimmie Christmas sentiment set. I love Halloween.




Supplies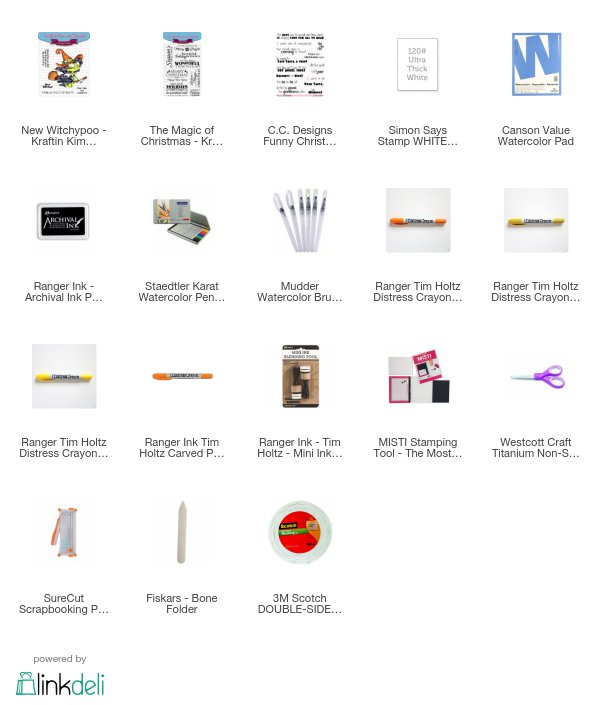 Challenges