My heart beats for you, I love you just the way you are. My loving card features heat foiling with Impression Obsession stamps.
Putting It Together
I've been wanting a laminator for a while and finally got one. And then most of my foils were hiding somewhere in my craftroom *laugh* I could only find 3 foils in my stash and used two of them in this project.
I started with embossing a background stamp on a panel. I used clear embossing so it wouldn't show where foil didn't stick.
I used a sheet of very very thin alcohol ink paper as my carrier and put the blue foil over the panel, pretty side up.
I ran the panel through the laminator and the foil got all wrinkly. This was my very first heat foiling so I am still not sure if that's because of the foil or the laminator heat.
When I took the foil off, a lot stuck beautifully but I had a lot of voids, too.
I covered the panel with gold foil I had used before with glue and ran it through the laminator.
The gold stuck in sports the blue hadn't. I still have voids, mostly where the wrinkles were, but with the stitched pattern randomness, with a panel over it will be hardly noticeable.
I foiled heart beats and a heart beat in gold on a panel from a card kit that happened to be a perfect colour. I stamped the sentiment with black ink then trimmed the panel to mount over the stitched background.
Inside, to echo the colours on the front, I stamped a sentiment with blue and then gold.
Supplies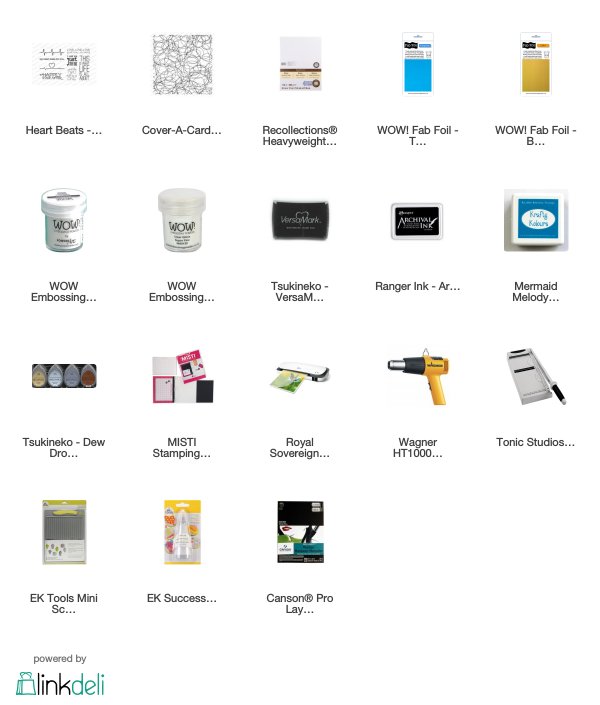 Challenges
Simon Says Stamp Wednesday:
Have a Heart
Simon Says Monday:
Love is in the Air
Outlawz Sunday Rhymes and Songs:
Roses are Red
A Bit More Time to Craft:
Anything Goes