Red birds sitting on a Christmas wire are a perfect sight with the snowfall in the city. I used a Unity Stamps set coloured with Koh-i-Noor pencils and paired with patterned paper, die cuts from Stampin' Up and the subtle look of a stencil with Bo Bunny glitter paste.
Putting It Together
Winter!!! I love snow. I really do. I don't know if we're going to get any here or not this year. I hope so.
I used a scrap of watercolour paper to stamp and colour the birds on their wire. I used Stickles for the Christmas lights and snow falling around the birds.
I got a Christmas pad from my stash that I recently bought and flipped to the first page and it was perfect. The city behind the birds for an urban look.
I used BoBubby glitter paste and a stencil to start the snow effect. To stencil side to side on my cut panel, I use repositionable adhesive on the back of the paper. I then use a strip of Purple Tape on the top of the stencil to anchor it and act like a hinge. I can lift the stencil to check how it looks without moving the stencil from its position. I use a silicone brush with the paste for easy smooth coverage.
I did a dry fit with the bird panel trimmed to see if I needed more. The dry the glitter paste is very subtle. To amp up the snow, I decided to use snowflakes I had die cut using a Stampin' Up die with a pearled paper.
I decided to add a bit of Distress ink to the edges of the background panel.
I also added Distress ink to the bird panel to make it look more finished as well.
I popped up the bird panel and added a sentiment on a small strip also popped up.
Inside, I simply added a strip of the background paper scrap edged with Distress ink for a nice detail even on an otherwise empty card.
Supplies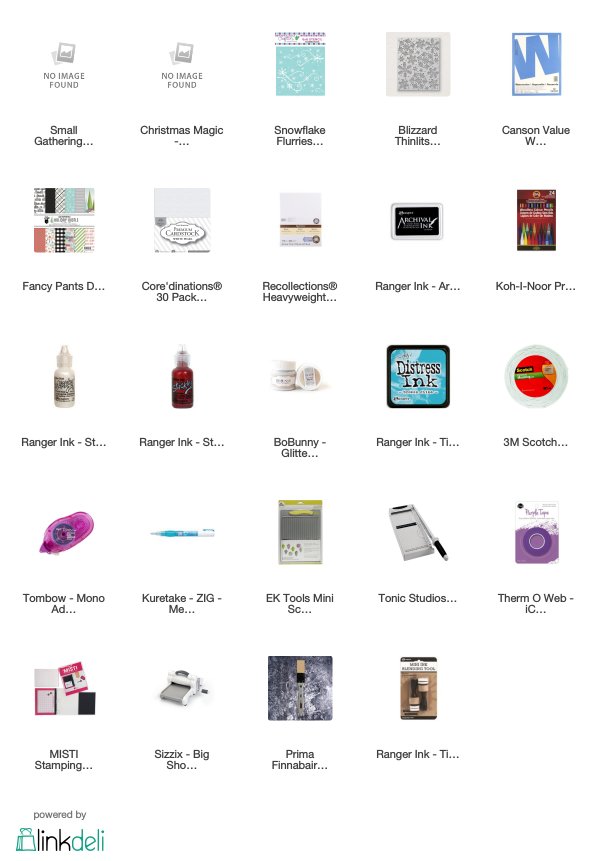 Challenges