Halloween is my favourite time of year! It's such fun and even has its own cheerleaders!
This single layer card features Kraftin' Kimmie Stamps and Prismacolour colouring. There are three stamp sets used, two of them in the new September release.
Putting It Together
Making a single layer card takes a bit of extra planning since you can't change the placement of anything during the creation. I cut a piece of Bristol 8 1/2" x 5 1/2" and scored it at the half way point to make a card base for an A2 card (4 1/4" x 5 1/2"). I stamped the image with a light brown.
One of the current challenges I follow was for orange, so I decided to make her outfit orange and then.. I wasn't sure what colour to make her skin. I didn't want her to be.. well.. human. I don't have any greys in my older 72 pencil set, but I wanted something ebony-ish. I ended up going dark blue with black shading. I think it looks rather striking against the orange.
I finished up her boots and then it was just past 11pm so I decided I should go to bed....
... then I did her eyes and lined out her hair...

... and went on to finish the rest before going to bed. *laugh*


Supplies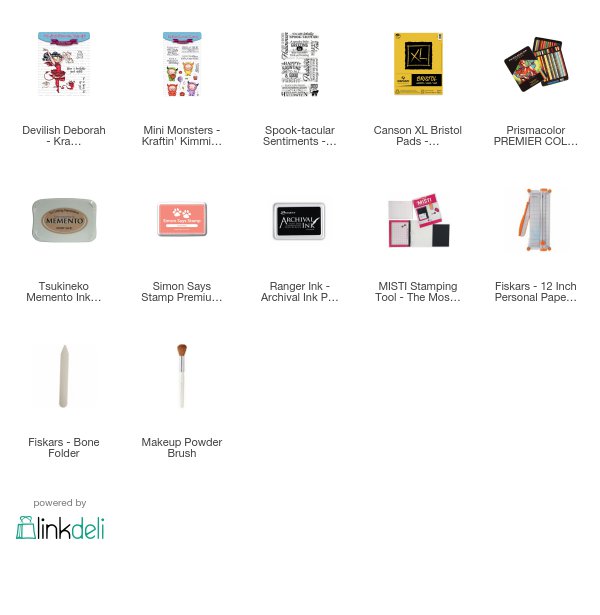 Prismacolour pencils: Black PC935, Burnt Ochre PC943, Cream PC914, Crimson Red PC924, Goldenrod PC1034, Indigo Blue PC901, Orange PC918, Pale Vermillion PC921, Spanish Orange PC1003, True Blue PC903, Tuscan Red PC937, White PC938, Yellow Ochre PC942, Yellowed Orange PC1002
Challenges