What better study buddy than a kitty with a book? My card was made for the son of a friend who has graduated from middle school and is going on to high school next year. Good things are coming his way!
This card features an adorable kitty from Newton's Nook, three embossing folders, Krafty Kolor inks, and a sentiment (inside) from Kraftin' Kimmie Stamps.
Putting It Together
A friend's son graduated from middle school and is going on to high school next year. She asked her friends if they would be willing to make him cards as encouragement. His new school colours are green, black, and white, so I used them on my school inspired card.

I started with embossing a panel of soft finished white cardstock with one of the newer embossing folders in my stash.


I used a Dollar store brush to add some green ink to the panel. I used the cheap brush because Krafty Kolor is a hybrid ink that dries pretty rapidly and I didn't want to stain my Clarity brushes. I didn't have a stipple brush handy, so I used a Dollar store one.

I get a 5-pack of soft brushes for $1.50 (Canadian) so I don't feel bad if/when I trash them. I use them for glue and other stuff that doesn't wash out well. I also use them for things like brushing away errant embossing powder when the brushes are still soft and unspoiled. Truly handy.


I like the mottled effect I got with brushing on the ink. I was intending to just hit the embossing, but.. well... I hit background, too, in my quickie brushing. But, I like it and I'll use this technique again. The brush didn't even fare badly. The ink is light and didn't clog the bristles.


While pondering what to do with the embossed panel, I checked for challenge updates and saw the sketch for the Inky Paws. Hmm.. thinks I.. this would make a nice layout for the card. I thought about the Newton's Nook stamps in my stash (including the freebie digis available on the challenge blog) and immediately thought of the kitty with glasses and a book. I didn't intend to use the same set for 3 challenges in a row, but it fits.


I stamped the kitty in black on white and trimmed it with a circle die. I die cut two fishtail strips (finally using more than just the smallest one of that set *laugh*) and then embossed them for more texture and dimension. I dry fit them together with a strip of diagonal striped paper and black and white cotton twine. The look hit all the right notes for me so I put it together.


I tied the twine in a small bow and adhered everything flat to the card base for easier mailing.


Inside, I used a strip of the striped paper to embellish the bottom and added a sentiment. Paper airplanes remind me of classrooms for mischievious reasons.



I popped the card in the mail at lunch today. It's going to the US so it might not get there for a few days. I hope he likes it.

Supplies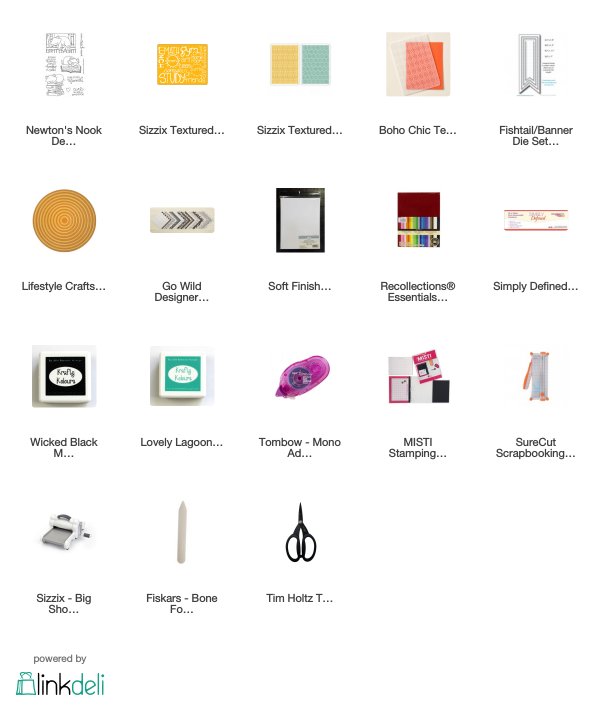 Challenges