A happy birthday dinosaur tag featuring one of the Kraftin' Kimmie sets released last year!
Putting It Together
I like doing composite images with masking.
I decided to do a small tag using one of the many freebie tags I've gotten. I laid out the stamps to make sure everything would fit.
I wanted the hat on the dinosaur's head, so I created a mask with a Post-It note. Then I stamped the hate and covered it with the mask.
I stamped the dinosaur and the masked hat now looks like it's on his head.
I embossed the sentiment using Emerald Creek's Northern Lights.
To colour the birthday-saur, I used an inexpensive coloured pencil set I got as a gift several months ago. These pencils are more scratchy than creamy, but can still yield good results.
I used a Nuvo glitter marker to add a bit of 'zazz to the edges.
I created a tassel from cotton twine from a card kit and added a button, also from a card kit to finish off the cute tag suitable for a dinosaur fan's birthday.
Supplies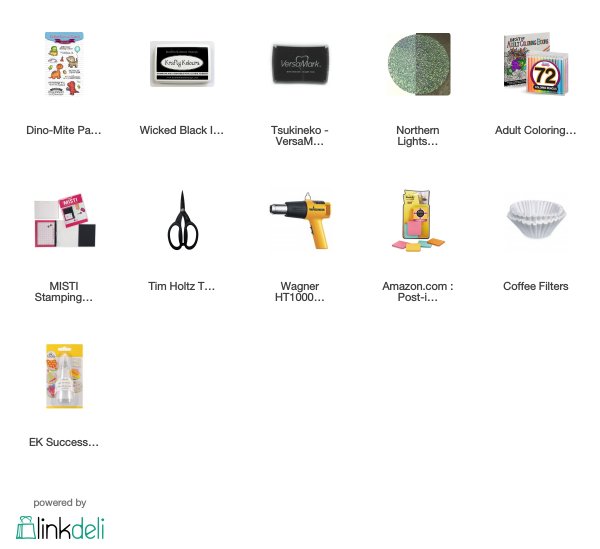 Challenges