A Chill bear just chillin' is the perfect accompaniment to a small calendar 'cause it's Time to Relax.
This tag features a Kraftin' Kimmie Stamp set with Distress ink watercolouring and paper piecing on felt.
Putting It Together
A couple months ago I had the idea to make tag calendars, a small calendar that can hang up in a confined space but still pack a punch with a bit of fun. This is the third of the calendars I've made. I intended to make a bunch and give them to relatives and such, but.. well.. I still have time, right?
I stamped the image on both watercolour cardstock and light blue felt.
I used Distress ink to paint up just the bear on the paper and add some shadowing for the pillow on the felt.
I fussy cut both, leaving the bear image on pillow as a base for the paper bear.
I used glue pen adhesive to adhere the bear to the pillow.
I added the bear and pillow to a tag with plaid paper, a tear off small calendar and sentiment. I thought the sentiment quite apt.
Supplies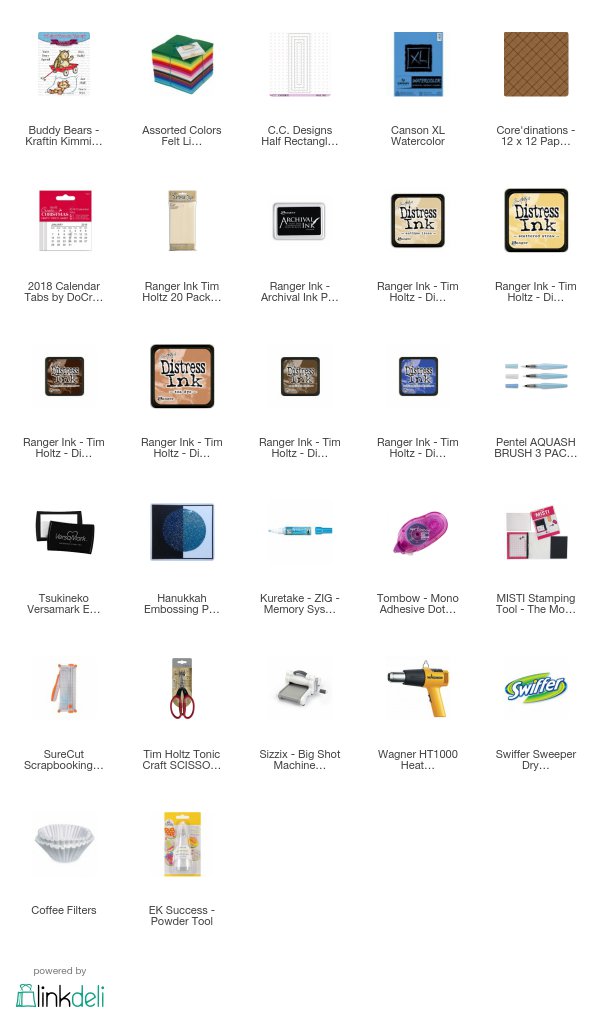 Challenges