In folklore, a cardinal is a recently departed soul that has come to visit a loved one. The day after my brother's funeral, his youngest daughter had a volleyball game for school. Several of the relatives who where there for the funeral went to the game. When they came out, a single cardinal was in the tree saying "pre
tty, pretty, pretty." My brother enjoyed going to see his daughter's games. Loved one may leave us, but love stays with us forever.
On the front of the card is a stamp by Kraftin' Kimmie Stamps which I coloured with Prismacolour pencils. Inside die cuts from Impression Obsession and Memory Box with a sentiment from Unity Stamps.
Putting It Together
My story card an angel speaks to the one who is newly departed to give permission to visit the loved one.
I stamped the image with Simon Says Stamp premium dye ink in Fog and then coloured the image with Prismacolour pencils. The image is part of a Christmas set, so I modified it a little. I changed the holly leaf wreath to laurel leaves and added a feather curl to the bird's head to be more cardinal-like.
I die cut a tree from green cardstock and the cardinal from red foiled.
Supplies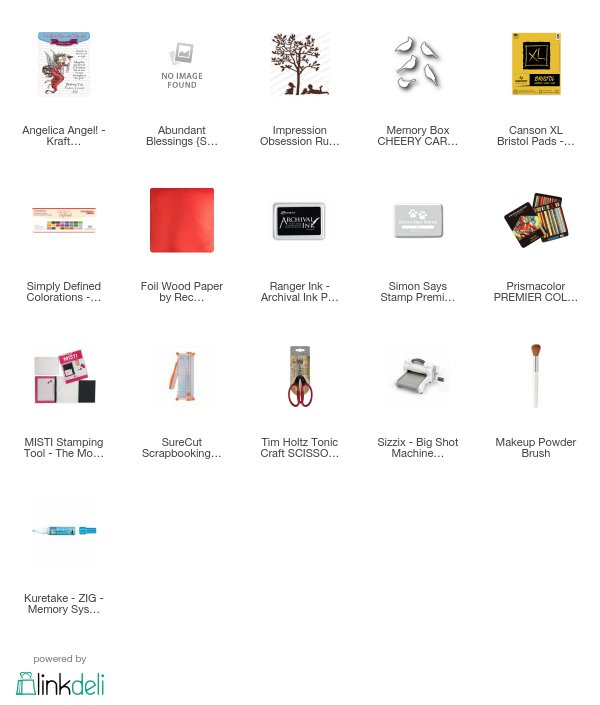 Challenges